Announcing the Recipients of the "Deep Life Paper" and "SiYuan-Ocean Emerging Leader" Awards in 2020
The International Center for Deep Life Investigation (IC-DLI) is delighted to announce the recipients of 2020 "Deep Life Paper" and "SiYuan Ocean Emerging Leader" awards. We hope these awards will recognize scholarly contributions, strengthen academic communication, and encourage and foster the next-generation of Deep Life researchers. The Awards Committee is co-chaired by Kai-Uwe Hinrichs and Mitch Sogin. The other committee members include Fengping Wang, Mark Lever, Maggie Lau, Karen LIoyd, and Fumio Inagaki. Committee members who were authors on papers under consideration for the awards were not present when those papers were discussed.
IC-DLI "Deep Life Paper" awards of 2020
Among the most significant research papers of 2020 proposed by the IC-DLI community, we selected five for awards based on novelty and potential for long-term impact.
Imachi, H., Nobu, M. K., ... & Takai, K. (2020). Isolation of an archaeon at the prokaryote–eukaryote interface.

Nature

,

577

(7791), 519-525.

"for isolating the first Asgard archaeon from deep-sea sediments and thereby opening new avenues or studying the early evolution of Eukaryotes."

https://www.nature.com/articles/s41586-019-1916-6

Heuer, V. B., Inagaki, F., Morono, ...

& Hinrichs, K. U. (2020). Temperature limits to deep subseafloor life in the Nankai Trough subduction zone.

Science

,

370

(6521), 1230-1234.

"for demonstrating that microbes grow in subseafloor environments with deeper and higher temperature than were previously thought possible, even below depths experiencing periodically sterilizingtemperatures."

Bradley, J. A., Arndt, S., ... & LaRowe, D. E. (2020). Widespread energy limitation to life in global subseafloor sediments.

Science Advances

,

6

(32), eaba0697.

"for assembling the first global map of subseafloor microbial processes involved in organic carbon degradation and subseafloor microbial energy turnover under different redox states."

https://advances.sciencemag.org/content/6/32/eaba0697

Hoshino, T., Doi, H., ... & Inagaki, F. (2020). Global diversity of microbial communities in marine sediment.

Proceedings of the National Academy of Sciences

,

117

(44), 27587-27597.

"for demonstrating the global diversity of Archaea and Bacteria in marine sediments and the major controlling factors in shaping this diversity, which lays the cornerstone for further understanding the roles and evolution of sedimentary microbes. "

https://www.pnas.org/content/117/44/27587.short

Vonnahme, T. R., Molari, M., Janssen, ... & Boetius, A. (2020).

Effects of a deep-sea mining experiment on seafloor microbial communities and functions after 26 years.

Science Advances

,

6

(18), eaaz5922.

"for demonstrating the potential long-term impacts of deep-sea mining on sediment microbial communities and their biological functions, thus calling for mining practices and standards that better balance the use and conservation of natural resources."

https://advances.sciencemag.org/content/6/18/eaaz5922
IC-DLI "SiYuan-Ocean Emerging Leader" awards of 2020
This award honors early career researchers for their distinguished performance and outstanding potential as leaders of the deep life community. All nominees have been proposed by members of the IC-DLI community. Two individuals are then selected for awards by the committee.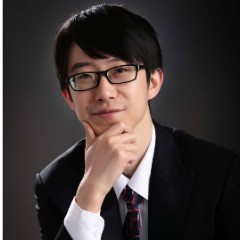 Tenure-track Associate Professor Yinzhao Wang
Yinzhao Wang is honored as a "SiYuan-Ocean Emerging Leader" for his outstanding and pioneering work on exploring and expanding knowledge on anaerobic alkane-metabolizing archaea and their potential evolutionary history by utilizing OMICS-based analyses. His comprehensive research illustrates that diverse anaerobic alkane-metabolizing archaea co-exist and are metabolically active in geothermal environments. These findings open the window for a better understanding of anaerobic alkane metabolism and pave the way for further studies on the diversity, biogeochemistry, and co-evolution of the organisms involved in this process.
Personal profile: http://life.sjtu.edu.cn/teacher/En/wangyinzhao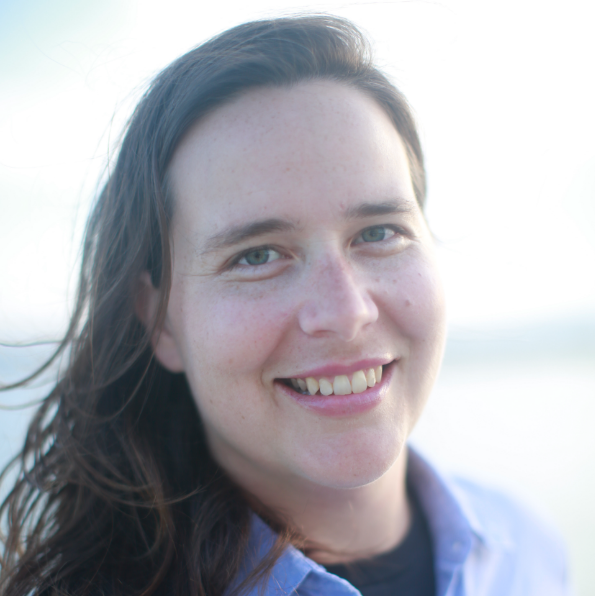 Assistant Professor Elizabeth Trembath-Reichert
Elizabeth Trembath-Reichert is honored as a "SiYuan-Ocean Emerging Leader" for her fundamental contributions based on single-cell analysis of microbial metabolic activity in subseafloor sediment and crustal fluids using stable isotope-probing nano-scale secondary ion mass spectrometry (SIP-NanoSIMS) and molecular ecological techniques. Her extensive studies on subseafloor habitats, from shallow to deep, have demonstrated that diverse and slow anabolic activities play an important role in the biogeochemical cycling of carbon and other elements over geologic time, even under extreme low-energy conditions.
Personal profile: https://sols.asu.edu/elizabeth-trembath-reichert
We would like to warmly congratulate the award winners, and express our gratitude and appreciation for their important contributions to Deep-Life research. Recipients of the SiYuan-Ocean Emerging Leader awards and the first authors of the papers recognized by the Deep Life Paper awards will receive a certificate from the IC-DLI Chair and be featured in presentations through the Deep Life webinar series.
More announcements on our Deep Life webinar series are coming soon!